Royal Canadian Sea Cadets
The Royal Canadian Sea Cadet program is a civilian youth program delivered by the Department of National Defence, supported by the Navy League of Canada. The Sea Cadet program is open to youth between the ages of 12 and 18. There are nearly 8,000 Sea Cadets active in 230 communities across Canada.

Sea Cadets learn valuable skills that help with their transition to adulthood. They come out of the program as self-aware, self-sufficient leaders with an invested interest in their communities and the skills to actively contribute to society in meaningful ways. Throughout their training, Sea Cadets learn about teamwork, problem-solving, and effective communication, and participate in activities to improve their communities, all through the lens of a maritime focus.

Ages 12-18

Nearly 8000 Cadets

Over 230 Communities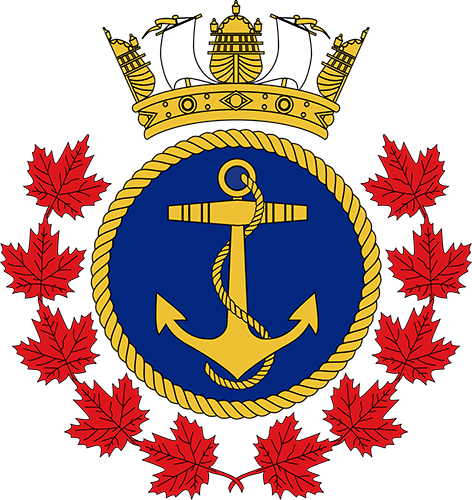 We aim to make the Royal Canadian Sea Cadet program accessible to all. Cadets and their parents are required to participate in fundraising activities to help support additional programming, facilities, and services not provided by the Government of Canada. Cadet uniforms are provided by the Corps, and cadets are responsible for the maintenance and eventual return of their uniforms.

Find a Corps
Exciting Opportunities
Summer Training
Sea Cadets can apply to attend a DND-operated Summer Training Centre from two to eight weeks long each summer.

Not only is summer training free to attend, but cadets may be provided a training bonus for learning new skills they can apply to their home unit upon return.

Senior Cadets are encouraged to apply for leadership roles as Summer Training Staff Cadets, a role that offers cadets the opportunity to mentor junior cadets, apply leadership skills, and have a fun-filled summer.
National Regatta
The National Regatta is held over four days each summer in Kingston, Ontario. The top 50 sea cadet sailors from across the country compete in the National Regatta, having qualified by competing in local and provincial/regional regattas.


Deployments
Senior cadets can also apply for International Exchanges and Ship Deployments aboard Royal Canadian Navy and Canadian Coast Guard ships. Moreover, through the International Sea Cadet Association (ISCA), cadets are able to go on exchange to several other countries which also have Sea Cadet programs to learn about differences and similarities in programming, society, and culture.
Build Skills • Make Friends • Have a Blast!
Royal Canadian Sea Cadets is a free civilian program for youth aged 12-18. The program fosters the development of leadership skills, good citizenship and physical fitness.
Join